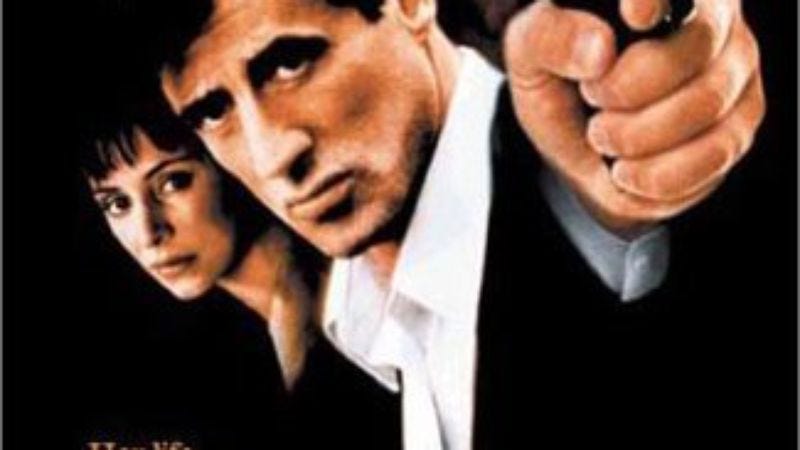 Crimes:
Wasting nuanced performances by Sylvester Stallone as a mafia hitman and Madeleine Stowe as the long-lost daughter of his murdered boss
Dressing up the flat action with a relentlessly jaunty Bill Conti score
Shamelessly trying to sell a character-driven, straight-to-video mob comedy as a high-gloss action-thriller
Defender: Director Martyn Burke
Tone of commentary: Humorlessly analytical. Burke dissects the technical challenges of every single scene, with special emphasis on the profound meaning he intended to express. There are a lot of comments along the lines of "This shoe she's holding is the shoe of her dreams. Her soul."
What went wrong: Though Burke concedes nothing, he does say that the movie has some tricky shifts of tone, from "goofy" to "heart and soul." (Case in point: the scene where an already-stricken Stowe, reeling from her husband's infidelity and her real father's death, returns home to find that her adoptive father has suddenly turned gay.) But Burke believes Conti's score holds the movie together: "A music of longing, trying to bring us all together."
Comments on the cast: Burke takes great pride in the way he explores Stallone's lesser-seen vulnerable side, and he cherishes the honor of having Anthony Quinn appear in his final role. Every time Quinn appears onscreen, Burke somberly announces how close the actor was to death. "This was the last scene he ever filmed. Two icons on the screen. Stallone and Quinn. Rambo and Zorba."
Inevitable dash of pretension: Burke is all about the pretension, with his references to The Searchers, Ealing Studios, and Cyrano De Bergerac. Whenever he notes his film's "slightly mythic quality"—which he does at least half a dozen times—he immediately cites "Sleeping Beauty and Turandot." And when commenting on the movie's apparently act-specific color design, Burke points out, "What we're seeing now is the last of the truly pastel scenes."
Commentary in a nutshell: "This was the last day of Anthony Quinn's film career. In this car."