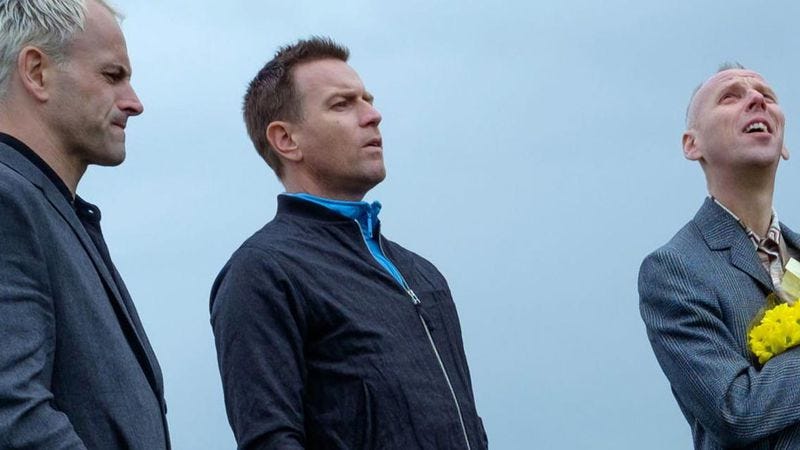 Renton and the boys are back for another score, or maybe just some revenge, in T2 Trainspotting. Starring Ewan McGregor, Jonny Lee Miller, Robert Carlyle, and Ewen Bremner, this sequel to Trainspotting catches up with the lads some 20 years after Renton's double cross left Begbie and the rest in a bit of a bind, yeah? Now, after living the high life in Amsterdam for a couple of decades, Renton returns to face the music. And that's when all the choosing of life, a career, a family, etc. begins anew.
To help fans catch up with Renton and the gang, The A.V. Club is giving some lucky readers a chance to attend an early screening of T2 Trainspotting at Chicago's AMC River East theater on March 22, and all you need to do to get free passes is enter your information at this link. Remember: Advance screenings are often intentionally overbooked, so be sure to arrive early if you want to secure a seat.
T2 Trainspotting will take on more passengers when it hits wide release on March 31.