(Normally, I would use this space for my usual Friday "Glorious Miscellany" column, but since I enjoyed precisely zero positive non-review-related pop culture experiences this week, I have to indulge in some crankery.)
As a visual reference, picture the spirit of this guy in a body about 53 years younger (though not necessarily in better shape):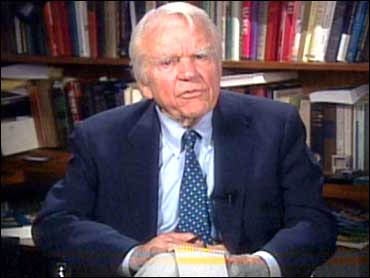 "Fuck it." That's what I said at about 5:30 p.m. on Day 3 of Lollapalooza, only 45 minutes before perhaps my most anticipated set—My Morning Jacket, with the Chicago Youth Symphony as special guests—was slated to take the stage. (My mood was darkened further by the fact that my second-most-anticipated set, Marr-dest Mouse, was scheduled at the same frickin' time on the other side of Grant Park.) So after making a vow to myself to catch MMJ at a suitable venue next time they're in Chicago—and by suitable, I mean any indoor venue that isn't the Congress or the Aragon—I inched my way through the suffocating crowd (which seemed twice as dense as the previous day's), seeking pockets of precious oxygen amid the smoke, sweaty bodies, and the deep, humid stink of the rainwater-soaked ground.
I only attended this year's festival for two days (one and a half, really). Here are some highlights/observations:
• One of the positives of a corporate-sponsored festival is that there are plenty of semi-sanitary porta-potties on hand, so you don't spend the whole day fretting about immersing yourself in the swelter of outhouse stank. That is, unless you're unfortunate to choose one that's been placed so precariously on a hillside that it rocked harder than Silverchair when you moved around in it.
• Any acts that tried to perform quiet or down-tempo music were basically fucked, both by the bleed from the side stages and the natural sound-killing elements of the great outdoors. Amy Winehouse put on a nice show—albeit lethargic, perhaps due to her "exhaustion"—but half the time, Los Campesinos were blasting away across the field and the other half, her powerful voice was carried off by the wind.
• On the big stages, you face a lose-lose situation: Cram your way toward the stage in order to get a better view, in which case you're elbow-to-elbow with other smelly people, fully exposed to the blazing hot sun OR take a more comfortable spot behind the scrum, where you're relegated to experiencing a band from the JumboTron above, which makes you feel like you may as well not be there at all.
• What would Lollapalooza be without set-killing sound problems? Last year, it was The Shins that sounded like they were playing 10-feet underwater. This year, the sound went out completely about 10 minutes into Peter Bjorn And John, who were charming about it and tried to make do, but they didn't return to the stage until half an hour later. (15 minutes after I gave up.)
• A 20-minute wait for a ridiculously overpriced T-shirt in the merchandise tent, aggravated by the rampant line-cutting that's inevitable when no one is out front to organize the queues. And once I was at the front of the line, I was told that my first two choices were only available in XXL, and my third choice only in women's medium. My fourth choice set me back $30 (profit for vendors: $29.50), but I'd have probably bought a sweat-stained Creed T-shirt at that point.
I don't mean to whine about it too much, but it struck me last weekend that summer festivals seem to promise more fun than they can ultimately deliver. After all, where else are you going to see two or three days stacked with many of your favorite bands—and a few you've been meaning to get into—for one low, low price? Part of the problem is the punishing weather: Why early August? Why not Labor Day or something? 10 degrees cooler and a breeze off the lake would have made a huge difference. Another part of the problem is the sheer size of the crowd: Just because you can pack 70-80,000 people in Grant Park in the middle of summer doesn't mean you should. I confess that those two factors were my primary reason for leaving the festival before My Morning Jacket and TV On The Radio. (I never intended on seeing Pearl Jam. I get enough entertainment from listening to Kyle Ryan and Josh Modell do their Eddie Vedder impressions for free. Also, Josh does a mean Craig Finn, complete with totally plausible improvised lyrics.)
Here's my rhetorical question to you: How often do you see transcendent performances at summer festivals? And how often are you left vaguely disappointed? I'd liken going to these festivals to a live version of the listening stations you get at the mall: They're good for sampling what bands can do live, but you're really just taking mental notes to see them (or not) in a proper venue some time later. By that measure, I definitely want to see The Hold Steady, !!!, and Spoon again—and from what I gather, LCD Soundsystem was pretty impressive, too—but I watched them all from a marked distance, appreciating them aesthetically but not viscerally. And the sort of bands that play Lollapalooza, by and large, just don't have the sonic muscle to overcome the obstacles to playing outside in front of crowds that large. (With its big guitar sound, My Morning Jacket was the only one that managed it last year, which is why I was anxious to see them again this time around.)
So was I the only one not having fun out there? I confess that I'm a good ten years past my oppressive-outdoor-music-festival prime and I'll also say that my first Lollapalooza (Atlanta '95) was a transcendent experience, though the ridiculously great lineup (highlights: Sonic Youth, Beck, Pavement, Superchunk, and Courtney Love's boobs on the main stage; Versus, Built To Spill, and a drunker Pavement on the side stage) and much saner attendance caps made a major difference.  And hey, maybe I'm just at the wrong festival: Perhaps Bonnaroo or Coachella or Ozzfest are the way to go. But barring a one-time-only Smiths reunion show or something, I think I'm done with summer festivals. Does this mean I'm old and feeble, or are these things considerably less awesome than they seem on paper?