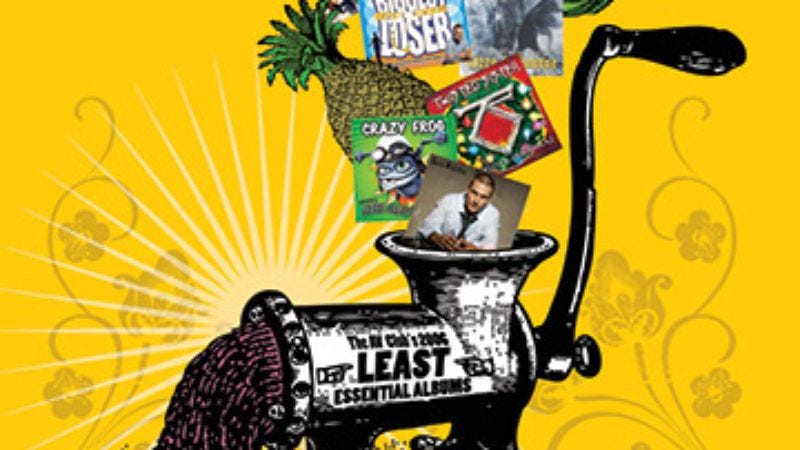 Every year produces great music and a nearly equal amount of terrible music. Then there's the not-so-creamy middle, the albums that have no real reason to exist, but nonetheless find their way to music-store shelves. Why? The A.V. Club has no answer. We're just here to document them in all their inglorious splendor. So, behold, the utterly puzzling, almost-already-forgotten Least Essential Albums Of 2006.
LEAST ESSENTIAL ALBUM BY AN ACTOR PRETENDING TO BE A SHIT-KICKING COUNTRY BOY
John Corbett, John Corbett (Funbone)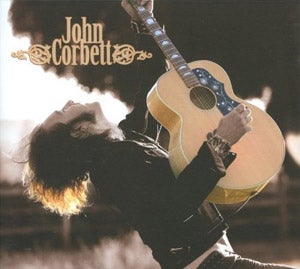 Not content with playing the resident hunky cheeseball on shows like Northern Exposure and Sex And The City, John Corbett decided to take the act out into the real world with a collection of country songs. From the song selection to the backing band to Corbett's hey-it-could-be-worse voice, everything here is straight down the middle. It gives little offense, yet has virtually no reason to exist. It's the definition of inessential in one 50-minute package.
LEAST ESSENTIAL ALBUM BY JULLIARD-TRAINED STREET VIOLINISTS
Nuttin' But Stringz, Struggle From The Subway To The Charts (Koch)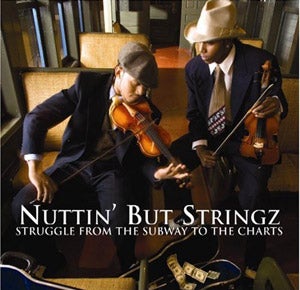 Some artists are born into inessentiality. Others have inessentiality thrust onto them. Then there are acts that stumble unto inessentiality largely by having a really stupid name and an even stupider gimmick. Nuttin' But Stringz definitely falls into the third category with its album of hip-hop string joints. In spite of the title, Struggle From The Subway To The Charts utterly fails to bridge the gap between the street and the classical concert hall, let alone the pop charts. Even more dispiritingly, Nuttin' But Stringz's debut contains considerably more than just strings: There are skits about busking, plenty of rap, overwrought ballads, bland R&B, and even a bizarre stab at violin-based crunk. Oh well, it isn't too late for Nuttin' But Strings to change its name to something more honest, like Strings N' More.
LEAST ESSENTIAL "REUNION"
The New Cars, It's Alive (Eleven Seven)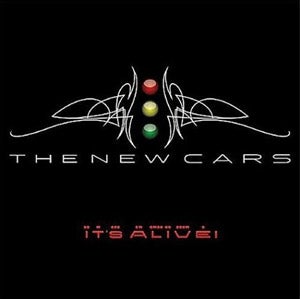 Hey, wouldn't it be great if The Cars got back together? Wait, the bassist and sometime singer is dead and the lead singer and chief songwriter has no interest? Hmm. Well, what's that "Bang The Drum All Day" guy up to these days? That's the apparent logic behind The New Cars, a mercenary in-name-only (and even then, not really) reunion of the new-wave stalwarts featuring two original members, Todd Rundgren, and two other guys, including the pricelessly named Prairie Prince. It's Alive is a not-so-gripping live document featuring Rundgren doing his best Ric Ocasek impression, rounded out by three studio tracks offering more of the unnecessary same. No more encores, please.
LEAST ESSENTIAL OZZY TRIBUTE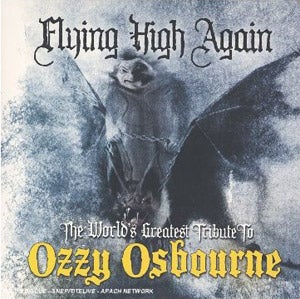 Various artists, Flying High Again: The World's Greatest Tribute To Ozzy Osbourne
"While there have been numerous tributes to the music of Ozzy Osbourne over the years, this one stands above the rest in terms of sheer star power," boasts the back cover of Flying High Again. Yes, no one personifies metal's A-list more than Dee Snider (Twisted Sister), Lita Ford, Yngwie Malmsteen, Joe Lynn Turner (who played in Malmsteen's band!), Tim "Ripper" Owens (that guy from an Iron Maiden tribute band who replaced Rob Halford), and Jack Blades (Night Ranger). Ever wonder what "Crazy Train" would sound like with Dee Snider singing and John Bonham's son on drums? Wonder no more!
LEAST ESSENTIAL MUSIC TIE-IN TO AN INESSENTIAL TV SHOW
Various artists, The Biggest Loser: Music Featured In And Inspired By The NBC Series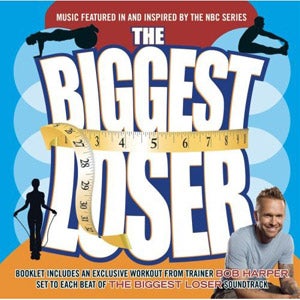 Do you ever wonder what keeps Biggest Loser trainer Bob Harper motivated and inspired? What keeps him "on a healthy track"? No? He'll tell you anyway: "MUSIC!!!" Harper has cleverly matched each song on this 13-track compilation to an exercise that he details in the liner notes. When Jessica Simpson kicks into her grating cover of Dead Or Alive's "You Spin Me Round (Like A Record)," you'll be doing push-ups. As you move on to the shoulder press with squats, it's Spin Doctors' "Little Miss Can't Be Wrong." Later, as you finish your workout by stretching, consider your blessings with Martina McBride's "Blessed," and feel good about yourself with Heather Small's life-affirming "Proud," The Biggest Loser's theme song. Next up: The Biggest Loser's soundtrack for binge eating.
LEAST ESSENTIAL SOLO DEBUT FROM A HIP-HOP LEGEND
DMC, Checks Thugs And Rock N Roll (RomenMpire)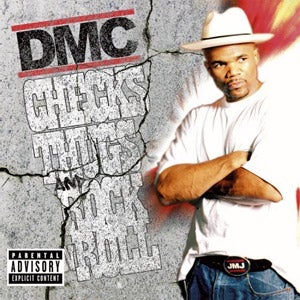 Run-DMC's seminal first albums and massive crossover hit "Walk This Way" gave birth to rap-rock, so perhaps it's appropriate that DMC's long-dreaded solo album, Checks Thugs And Rock N Roll is where the bastard genre dies an undignified death. "Watchtower" finds a supergroup of past-their-prime rock veterans (Cars guitarist Elliot Easton, Aerosmith's rhythm section) slaughtering "All Around The Watchtower" while DMC "sings" clumsily earnest new lyrics in a ghostly, frail rasp far removed from his forceful nasal whine during Run DMC's glory days. Then there's "Just Like Me," an embarrassing foray into autobiographical storytelling, featuring Sarah McLachlan handling hook duties with a chorus "borrowed" from "Cat's In The Cradle." Ill-advised stabs at country-rock ("Find My Way" featuring Kid Rock) and social commentary follow in a train wreck of an album that's really an unbeatable argument for a mandatory hip-hop retirement age, thinly disguised as a genre-hopping comeback attempt.
LEAST ESSENTIAL ADDITION TO THE TOYS 'R' US CATALOG
Bratz, Forever Diamondz (Sony)
As if it weren't bad enough that the conspicuous-consumption-in-training Bratz™ dolls have spawned straight-to-DVD movies, an execrable TV series, and more accessories than daddy can shake a credit card at, now they've got a CD tie-in to this year's specialty toy line, featuring generic-sounding, thematically irritating dance-pop. "Can you handle my attitude?" one song asks, while another urges tweener girls to "Express Yourself." Look for Bratz™-approved Xpress-Urself wear in stores during 2007's first fiscal quarter.
LEAST ESSENTIAL RACHAEL RAY BRANDING VENTURE (MUSIC DIVISION)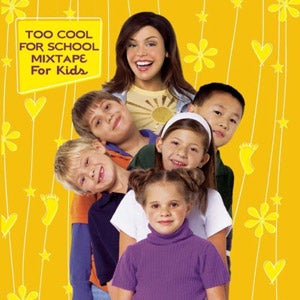 Various artists, Rachael Ray: Too Cool For School Mixtape For Kids (Sony)
Rachael Ray and her handlers have dumped millions into making her an ostensibly hipper, pre-menopausal Martha Stewart. Gone are the days of Ray, the sorority girl next door with a TV show; now Ray-related crap saturates the marketplace, all bearing her vaguely malevolent grin, like a perkier version of the Joker's. It only makes sense that Ray's media carpet-bombing has spread to music, though thankfully that doesn't include her singing. Yet. Ray establishes her corporate identity with tomorrow's consumers here, picking songs that aren't great (Harry Nilsson's "Coconut"), but could be worse (The Rock-A-Teens' "Woo-Hoo"). The liner notes include recipes, though the chicken "catch-a-tory" ravioli stew is a little involved for the wee ones.
[pagebreak]
LEAST ESSENTIAL COMEDY ALBUM NOT MADE BY CARLOS MENCIA
Raunchiest Jokes From The Golf Course (Uproar Entertainment)

Because the world apparently wasn't ready when this disc was originally released in 2002 as Jokes I Heard On The Golf Course, producer (and apparently performer, though the liner notes aren't clear) David Drozen has decided to repackage it, spotlighting—as is the fashion today—the raunch. Ever been trapped at a wedding by your "crazy" uncle? Just close your eyes and think of England when he says, "A prostitute is walking through the jungle, and she meets a koala bear." Somewhere, Neil Hamburger is taking notes.
LEAST ESSENTIAL BOOK FEATURING EMO TREACLE POSING AS ART
Revolution On Canvas: Poetry From The Indie Music Scene, edited by Rich Balling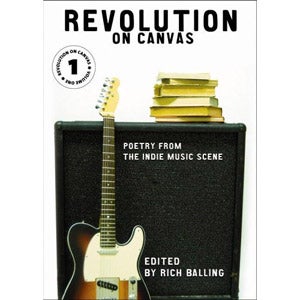 "My heart bleeds no more; now, it's been turned to stone. Your stomach feels sick for someone else. I've broken both my legs falling for you." Only an emo band could have written such melodramatic hokum, and in this case, it's Silverstein's Shane Told. He's one of many indie "poets" who has poetry/lyrics/doodles in Revolution On Canvas. What could be worse than histrionic emo music? Histrionic emo lyrics. Morose teenagers can emote to their broken hearts' discontent with Revolution On Canvas, which also features incongruous entries from snotty pop-punk outfit NOFX and ska-punk punchline Reel Big Fish. Then there's "I Just Watched XXX And It Was Awesome," by Bear Vs. Shark's Derek Kiesgen: "he jumped barns / he jumped avalanches / he jumped jumps / I kept throwing up and crying because it was so awesome."
LEAST ESSENTIAL COMEBACK
Body Count, Murder 4 Hire (Escapi)

All the controversy that erupted around Body Count's self-titled 1992 debut and the song "Cop Killer" overlooked the sheer awfulness of Ice-T's speed-metal side project: The wanky guitar solos, forehead-slappingly terrible lyrics, and instantly dated sound united in a perfect storm of sub-mediocrity. T still hasn't learned his lesson, as Murder 4 Hire has all three of those elements in excess. Nevertheless, a sticker on the cover contends it's "EASILY THE MOST ANTICIPATED ALBUM IN YEARS" because it's been a decade since Body Count dropped its last steaming pile, Violent Demise: Last Days. However, the same sticker warns, "PURCHASE AT RISK!!" Which is legitimate: Listeners should be warned about T's tuneless crooning and comical attempts at edginess.
LEAST ESSENTIAL CHRISTMAS ALBUM FROM A HOARSE-VOICED GANGSTA MEDIOCRITY
Jim Jones, A Dipset Christmas (Koch)
Run DMC's classic "Christmas In Hollis" proved that hip-hop wasn't necessarily incompatible with yuletide merriment. The intervening years suggest otherwise. The Death Row Christmas album somehow failed to become a holiday perennial in spite of tidings of good cheer from musical elves Dogg Pound, Nate Dogg, and Snoop Doggy Dogg. Jim Jones' new Dipset Christmas inexplicably follows Death Row's lead by stuffing Dipset cultists' stockings with five generic gangsta-rap songs loaded with references to Christmas—one of which samples "Christmas In Hollis"—and five forgettable gangsta tracks that have nothing whatsoever to do with the birth of the infant messiah. Christmas isn't wholly devoid of heartwarming holiday sentimentality, however. The CD booklet boasts the following message from "Capo" Jim Jones: "I wanted to make a Christmas album for kids in the hood and shit like that." Aww, "Santa" Suge Knight couldn't have put it any better.
LEAST ESSENTIAL GHOULISH LIVE ALBUM
Blind Melon, Live At The Palace (Capitol)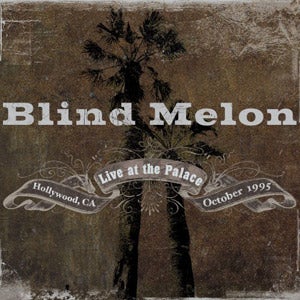 If people think about Blind Melon at all, they think first about that adorable "Bee Girl" in the video for the band's trippy post-grunge hit "No Rain," and then—and only then—do they contemplate the fatal overdose of lead singer Shannon Hoon. But the dark, "in memoriam"-style cover art for Live At The Palace encourages a certain somberness, as do liner notes that point out that Hoon died less than two weeks after this performance. And as for that performance, it's serviceable but unspectacular, and a reminder of how much Blind Melon resembled Jane's Addiction. Right down to the heroin, apparently.
LEAST ESSENTIAL REMINDER OF A SHORT-LIVED, SHITTY TV SHOW
Teddy Geiger, Underage Thinking (Sony)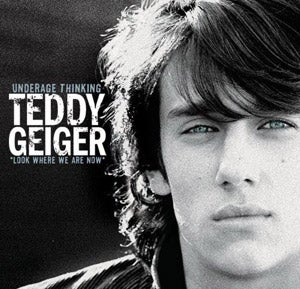 The most preposterous part of CBS' much-hyped music-biz dramedy Love Monkey had to do with star Thomas Cavanagh—described as an A&R man of unimpeachable integrity, whose favorite musicians are Bob Dylan and The Clash—going apeshit for a hookless emo-pop troubadour named "Wayne," played by actual hookless emo-pop troubadour Teddy Geiger. Underage Thinking is Geiger's debut album, full of yearning sap like "Seven Days Without You," featuring lyrics like "Sitting here counting the hours / Waiting for the sun to kiss the sea / Paralyzed by the fragrance of the flowers / They remind me of you and me." Least-essential liner-note thank-you: A tie between "Freaking huge thanks to my bros, for being so cool about everything," and "Tom Cavanagh (AHHH! It's because of the heat)." Too bad there'll never be a DVD commentary track to explain what the hell that means.
LEAST ESSENTIAL TRIBUTE ALBUM
Various Artists, Butchering The Beatles: A Headbashing Tribute (Restless)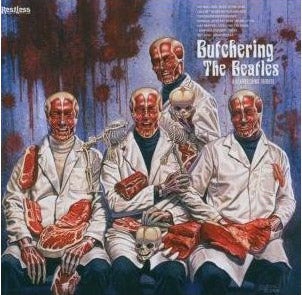 Truth in advertising still counts for something, which means that this all-star assortment of hard rockers collaborating on Beatles covers deserves a little bit of a break. Sure, shredding lead guitar, sledgehammer drums, and shrieky vocals don't add much to songs like "Magical Mystery Tour" or "Day Tripper," but hey, at least the title doesn't lie. Anyway, until you've heard Lemmy Kilmister slur his way through "Back In The USSR"… well, actually, you'll probably live. And live well.
[pagebreak]
LEAST ESSENTIAL EGO STROKE PERPETUATED "FOR THE CHILDREN
"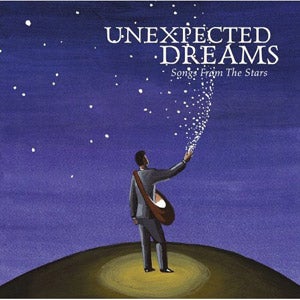 Unexpected Dreams: Songs From The Stars (Rhino)
Don't Hollywood stars have enough? It's bad enough that Juliette Lewis and Jared Leto had to go and start rock bands, but this compilation takes the ick one step further, allowing screen actors with halfway decent singing voices to drizzle sap all over songs ostensibly aimed at their kids. (That wasn't actual vomit, just a throw-up burp.) John Stamos (backed, as everyone here is, by the L.A. Philharmonic) takes a stab at a Billy Joel song, Lucy "Xena" Lawless delivers an ode to a newborn, and Nia "My Big Fat Greek" Vardalos sucks all of the mystery from The Beatles' "Golden Slumbers." From the liner notes: "Indeed, this is an anthology of unexpected voices doing unexpected renditions of songs with unexpected depth—a soundtrack to your own unexpected dreams." (Okay, it was actual vomit that time.)
LEAST ESSENTIAL SEQUEL TO A TOTALLY FORGOTTEN RINGTONE-BASED AMPHIBIOUS ARTIST
Crazy Frog Presents More Crazy Hits (Universal)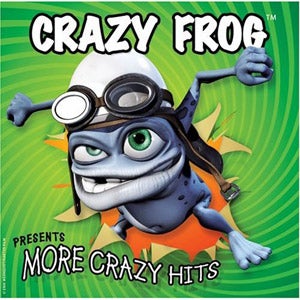 Those crazy Brits. They gave the world The Beatles, The Stones, and The Smiths, but their charts are consistently clogged with the most ridiculous crap imaginable. For instance, Crazy Frog, which became famous by turning the Beverly Hills Cop theme song into a ringtone. (Chew on that for a second.) Like a parallel-universe Andrew WK, the Frog makes huge party anthems aimed at getting the party started, but doesn't bother writing new material: He (it?) takes digestible stadium-sized hits like "We Are The Champions" and, umm, "Ice Ice Baby," and chews them down even further.
LEAST ESSENTIAL 2PACSPLOITATION
2Pac, Pac's Life (Interscope)
"Am I wrong 'cause I wanna get it on 'til I die?" 2Pac asks on "Untouchable (Swizz Beatz Remix)", the first track off Pac's Life, his latest posthumous cash-in. But the real question is whether it's wrong that he's still getting his new-record-release on a solid decade after he died. At this point, 2Pac has been dead so long that he's less a contemporary rapper than a historical figure like Jesus or Abraham Lincoln, neither of whom have released new albums in quite some time. Granted, Pac's Life isn't quite as inessential as previous Least Essential fixtures The Rose That Grew From Concrete Volume 2 (a second disc of music inspired by 2Pac's poetry) and 2003's remix collection Nu-Mixx Klazzics but a half-ass "2Pac Karaoke" vibe nevertheless reigns as guests like Papoose, Keyshia Cole, and Chamillionaire "collaborate" with an icon who's been dead longer than they've been around. Pac's Life's 14 tracks include two versions each of "Untouchable," "Playa Cardz Right," and "Pac's Life," all of which prove nothing can keep 2Pac from spitting hackneyed gangsta clichés from beyond the grave.
LEAST ESSENTIAL DOUBLE-DIP CONCEPT ALBUM FROM A PRETTY BOY
Tyrese/Black-Ty, Alter Ego (J)
With his jaw-droppingly misconceived new project, Alter Ego teen idol, model, Coca-Cola pitchman, and noted thespian Tyrese Gibson (2 Fast 2 Furious) finally gives the world of R&B its own Chris Gaines: Alter-ego "Black-Ty", a grimy doppelgänger and hilariously pedestrian rhyme-slinger. Alter Ego gives listeners one full disc of silky-smooth lover-man R&B courtesy of Tyrese, and one full disc of generic rap courtesy of this mysterious "Black-Ty" fellow and a roster of big-name guests (Snoop Dogg, Too $hort, Kurupt, David Banner, and many more) eager to prostitute their gifts for a fat paycheck. Let's just hope Tyrese never figures out that when guest rapper Method Man disparages "silly rappers" who are "really actors… yappin' their lips," he's clearly talking about Tyrese, who ends the album with a penetrating three-way dialogue between R&B heartthrob Tyrese, rapper Black-Ty, and movie-star Tyrese Gibson. Self-indulgentastic!
LEAST ESSENTIAL OBLIGATORY AARON CARTER ITEM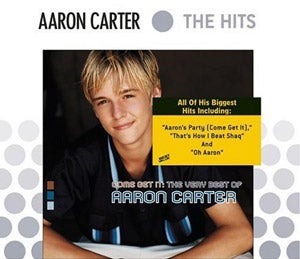 Aaron Carter, Come Get It: The Very Best Of Aaron Carter (Jive)
Aaron Carter has been a staple of The A.V. Club's Least Essential Albums features from the beginning: Our "Least Essential Album Of The '90s" featured the younger brother of Backstreet Boy Nick Carter losing to French toddler Jordy in the Least Essential Album By A Minor category in spite of the NAMBLA-friendly packaging of Carter's self-titled debut. Since then, such albums as 2000's Aaron's Party and 2001's Oh Aaron found their way into Least Essential-dom. Then… silence. Carter has kept busy with tabloid romances (Hilary Duff and Lindsay Lohan fought over him), the reality-show House Of Carters, and such hit films as Supercross. But sadly, his days of Radio Disney superstardom are now the stuff of wistful nostalgia. But at least we can relive such Least Essential pre-teen R&B love odes and questionably flowing hip-hop favorites as "My Internet Girl" ("she's my best-kept secret… My Internet girl!") and "That's How I Beat Shaq" ("O'Neal, you're in my house now!") on Come Get It. It promises Carter's "very best," and it delivers, to the tune of 12 tracks that barely top the 40-minute mark. And it comes on the heels of the more generous, 16-track 2003 collection Most Requested Hits, which only confirms Carter as a Least Essential king.
LEAST ESSENTIAL ALBUM OF 2006 (THE YEAR OF THE FISH IN THE BARREL)
Kevin Federline, Playing With Fire (Federline/Reincarnate)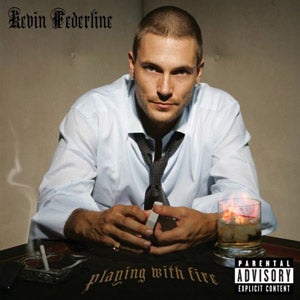 Okay, it's easy to kick a man while he's down, but K-Fed—ahem, Fed-Ex—has crafted an album so ridiculously overblown and awful that its worthlessness is actually noteworthy. Playing With Fire is packed tight with clumsy rhymes delivered as if by an actor who's only superficially studied hip-hop. A backup dancer—for the likes of Pink, 'N Sync, and of course the soon-to-be-former Mrs. Federline, Britney Spears—Federline has zero street cred, but he comes on like a real Compton G. (When he brags, "I got 50 mil / I can do whatever I want," though, he sounds suspiciously like Eric Cartman.) It'd be pointless to single out bad lyrics—they're ubiquitous—but the big picture is hopeful: America has voted with its wallets, and the world's most blatant fauxmie (that's faux-homie) has been kicked to the curb, saleswise. Next stop: The Surreal Life? Let's hope so.