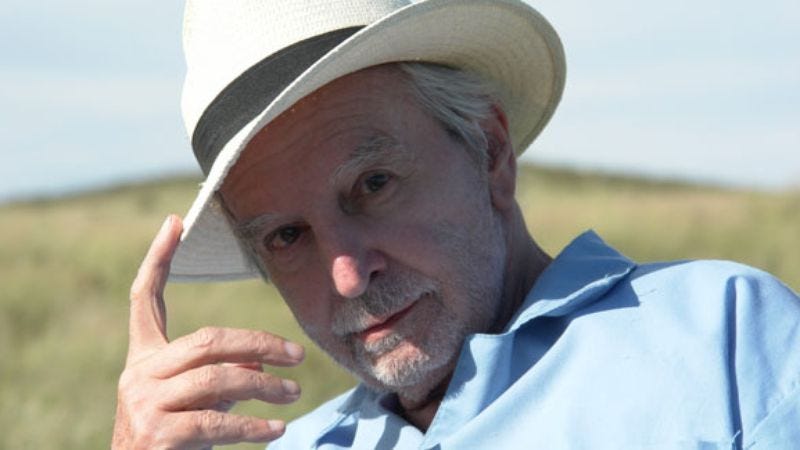 On the day his acclaimed pianist son is due to visit, bedridden Argentinean writer Antonio Larreta slips free of his coterie of nurses and maids and roams the fields surrounding his estate. He has his IV bag in one hand and his cane in the other, and when he gets weak, he falls to the ground and gazes off in the distance, reflecting. As he's just explained to his doctor, lately he's been dreaming about someone he hasn't seen in years, and he's not sure if this means he's reached the end of his life, or if his memory is failing. Either way, Larreta wants to be out and about, enjoying what time he has left.
Carlos Sorín's The Window is a slight, subtle character sketch, structured and paced like a particularly fine short story. Over the course of a single day, different characters drift through and around Larreta's house, each at different stages of life. A piano tuner works away in the den, replacing the felts and removing a toy soldier he finds lodged in the wires. The housekeepers prepare fresh rolls, and debate whether the master should be allowed to have jam. The doctor talks books with Larreta, and receives a Jorge Luis Borges first edition, signed by the author. Throughout The Window, Sorín shows people in a perpetual state of preparation and caution, though there's some question about whether they're really anticipating some momentous event, or if they're just going through the motions because that's what life is.
The Window can be too oblique at times, and too pointed at others. Nearly every character feels real and natural aside from Larreta's daughter-in-law, who frets over her poor cell phone coverage and momentarily throws the tone of the movie off by behaving like a clichéd career woman. But for the most part, Sorín maintains the proper atmosphere of somber calm, wringing potency from such simple scenes as Laretta getting a haircut, or him being fussed over by a pair of teenage girls, or him retrieving a 40-year-old bottle of champagne from his locked cabinet. When The Window is really working, even the condition of the champagne—now flat from disuse—has added meaning.
Note: The Window is being screened with George Griffin's excellent three-minute experimental short The Bather, which combines live-action footage of a woman showering behind a curtain with animation of a nude woman dancing, and text explaining how this layering of erotic imagery comments on artistic representation and memory.