That soft generic R& B music you hear playing in the background can only mean one thing: Tyler Perry's Madea Goes To Jail By Tyler Perry Starring Tyler Perry opens tomorrow. It's an event that leaves us all to wonder: How did Madea end up going to jail before first going to camp and saving Christmas"? Easy. Madea (aka Tyler Perry) deserves to be in jail. Below you'll find a few of her/his crimes.
Why Madea/Tyler Perry Deserves To Be In Jail:
1. For inviting Maya Angelou to the Family Reunion.
She really added that extra layer of "What?" to the whole thing.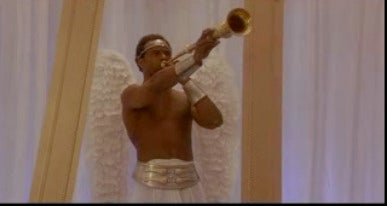 2. For stealing my idea for the perfect wedding—complete with beefy trumpet-wielding cherubs,
Maya Angelou,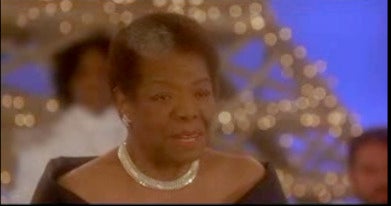 giant Eiffel Tower replica,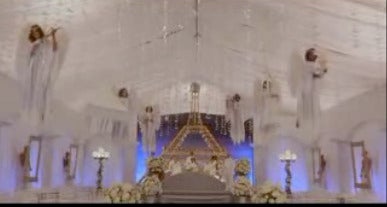 and people dressed as angels suspended from the ceiling.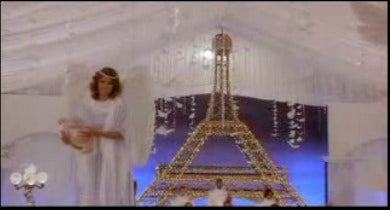 3. For shooting Tupac. No, seriously.
That's just Madea!
4. For directing Janet Jackson to cry while groping her husband's face like she's a blind person.
5. For sending these couples on their annual "Why did I get married?" weekend retreat in the woods with only four extravagant fur coats/accessories per person.
How are they supposed to get through the weekend?
6. For the Kathy Bates/Alfre Woodard road trip in The Family That Preys.
Only one of them goes over the cliff. Also the cliff is Alzheimer's.
Really, for the entirety of The Family That Preys.
7. And, last but not least for this.
Casting Rudy from The Cosby Show as a hooker with a heart of gold and a wig of red plastic is an inspired choice; but Dr. Phil as some kind of therapist? That's just irresponsible.